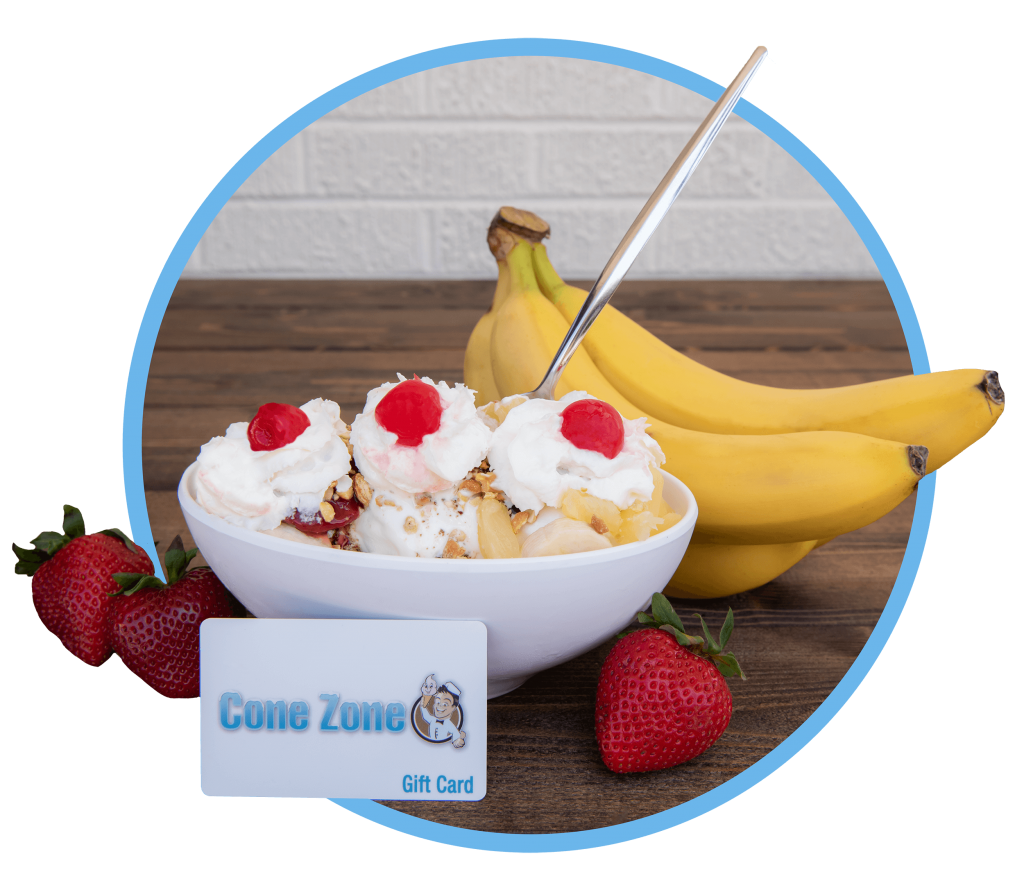 We've been serving up the best ice cream in Hampton since 2012.
Cone Zone is a veteran-owned ice cream shop with a variety of sweet treats to offer. We are located inside Pasquale's Pizzeria on the intersection of Mount Royal Blvd. and Ferguson Road, which makes us the perfect stop for your dinner and dessert cravings.
All of our ice cream treats are made with love from real, local dairy from Turner's Dairy Farms.
We are proud to be a part of our community and serve and support those around us.
When you grab dessert at Cone Zone tonight, know that a portion of the money you spend will be donated back into the community in some way.
We Have Something for Everyone
We strive to offer a variety of treats to satisfy any sweet tooth at a price you will love.  Many of our menu items can be prepared nut-free. Please let our staff know if you have a nut allergy when placing your order.
We also offer $1 dog bowls for our furry friends and we offer free baby cones to children 36″ and under. Gifts cards are available in any amount.